About Our Providers: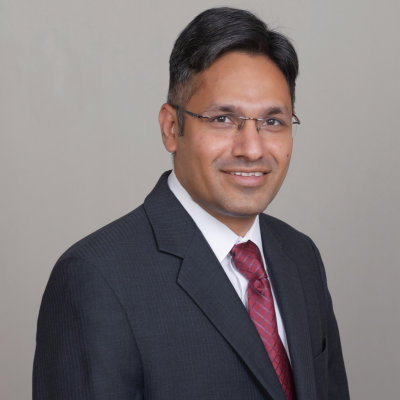 DEEPANSHU GARG,
MD,MBA
Deepanshu Garg, M.D, MBA
Dr. Garg is an active member in the local medical community, and has been commended for his commitment to providing quality care.
Graduated from L.L.R.M Medical College in India.
Completed his residency in Internal Medicine at Mount Sinai School of Medicine/ New York University.
Earned an MBA in Healthcare from George Washington University.
Program Director of In-Patient Physician/ Hospitalist Program at West Valley Hospital/Abrazo West Campus from 2007-2009.
Current Chairman of Medicine at Abrazo West Campus and serves on the Medical Executive Committee.
Lead "Physician Leadership Group" at Abrazo West Campus.
Recognized on numerous occasions for clinical excellence and quality improvement efforts.
Board Certified in Internal Medicine.
"TOP DOCTOR PHOENIX MAGAZINE" in Internal Medicine Year 2015 , 2016, 2020, and 2021.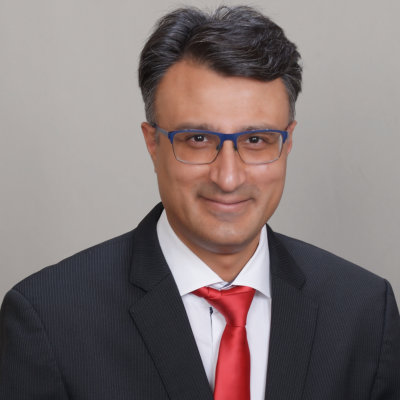 MANAV JASROTIA,
MD
Manav Jasrotia, M.D.
Dr. Jasrotia is respected in the local medical community for his patient-oriented care and excellent bedside manner.
Graduated from Grant Medical College in India.
Completed his residency in Internal Medicine at Mount Sinai School of Medicine/ New York University.
Awarded "Physician of the Month" multiple times from a pool of 300 physicians in the Apogee Hospitalist Group.
Active in improving quality improvement processes in the local medical community.
Serves on the Medical Executive Committee and is the Vice-Chairman of Medicine at Abrazo West Campus.
Board Certified in Internal Medicine.
"TOP DOCTOR PHOENIX MAGAZINE" in Internal Medicine 2021.
SAJEET SOHI,
MD
Sajeet Sohi, M.D.
Dr. Sohi joined Med-Cure Internal Medicine in 2015 after completing his Internal Medicine Residency at Greater Baltimore Medical Center in Towson, Maryland. He completed his undergraduate education at The University of Toronto and medical school at Aureus University School of Medicine.
Dedicated to assisting patients reach their health goals
Focused on prevention of medical conditions, patient safety, and quality of care
Encourages active communication with patients
Board Certified in Internal Medicine
Enjoys spending time with family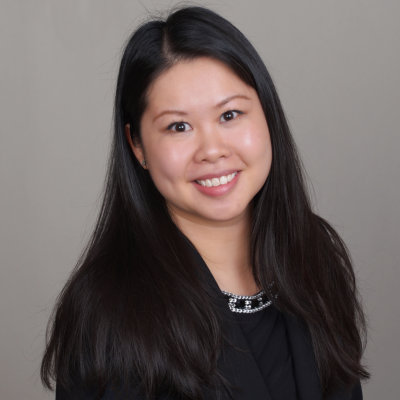 GLORIA ONG,
MD
Gloria Ong, M.D.
Dr. Ong received her Global Health bachelor's degree from the University of Toronto in Canada.
She attended Saba University School of Medicine, where she earned her master's degree and her medical degree.
She then completed her residency in internal medicine at St Vincent's Hospital, Indianapolis.
She is board certified by the American Board of Internal Medicine. Dr. Ong is a member of the American College of Physicians, and is working towards earning fellowship distinction.
She is passionate about quality improvement, and advocates for cost-effective healthcare.
Academically, she enjoys teaching evidence based medicine, and takes an interest in global health and medically under-served areas.
In her spare time, she enjoys traveling, hiking, and spending time with family and friends.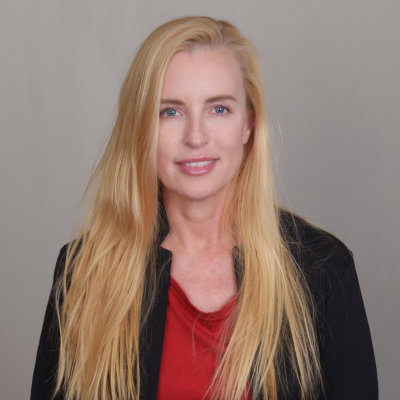 Robyn Fossey,
MD
Robyn Fossey, M.D.
Biography
Dr. Fossey graduated from the University of Arkansas Medical Sciences, where she completed residency in 2020. She is passionate about caring and connecting with her patients. Dr. Fossey has interests in chronic diseases and rural medicine.
Dr. Fossey is Board Certified in Family Medicine.
Dr. Fossey graduated from the University of Wisconsin with a BBA in Finance. She then went to Hamline Law School in St. Paul, MN and graduated with her Juris Doctorate Degree. She passed the Bar Exam and is licensed to practice law in Minnesota, later found that her true calling was helping people who were ill. She changed her career path and began pursuing her dream of becoming a physician. She went onto medical school at St Matthews School of Medicine and earned both her Master's Degree in Public Health and her Medical Degree in 2012.
She completed her fellowship at the Mayo Clinic in cardiovascular genetics and was published in the Journal of Personalized Medicine, Genetics in Medicine and Circulation.
Dr. Fossey was born in Mason City, Iowa. Her family moved to Rochester, Minnesota where she grew up playing baseball, and basketball. Dr. Fossey considers herself a true Mid-Westerner.
She enjoys her time away from Medicine doing Pilates, yoga, wakeboarding, snow skiing, traveling, watching NFL football and spending time with family and her son, Ben.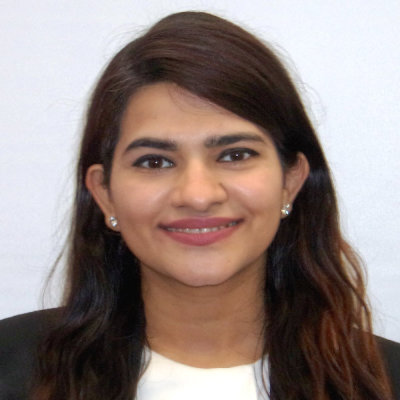 Supriya Bhardwaj ,
MD
Supriya Bhardwaj, MD
She is originally from Delhi in India. She attended Kasturba Medical College in India where she earned her medical degree in 2017.
She gained clinical experience working in Boston University School of Medicine in GI department, Banner University in Cardiology department, Florida International university in
Rheumatology department.
She then graduated from Internal medicine residency at Creighton University School of Medicine Phoenix, Az in 2021.
She is an active member of American College of Physicians and American medical Associations.
She is highly passionate about providing wholesome comprehensive care for acute and chronic diseases. Working closely with families to achieve their health goal is both exciting and
incredible privilege which keeps her focused and motivated. She stresses upon the importance of being interconnected, kind, compassionate and patient specially in the time of
Pandemic.
Dr. Bhardwaj has published research in American heart Association and Journal of American College of Cardiology. She is a strong advocate of evidence-based medicine and prevention of
chronic diseases.
She enjoys watching inspirational and horror movies, playing ping pong and badminton, hiking and dancing. She loves arts and crafts.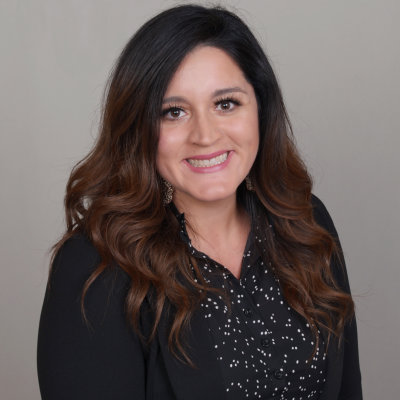 MEAGHAN PAYNE,
FNP-C
Meaghan Payne, FNP-C
Graduated from Grand Canyon University in 2017 in the top 10% of the university and was inducted into the Alpha Chi National College Honor Society.
Currently continuing my education as a doctoral candidate in order to make a greater impact in patient care.
Before joining Med-Cure as a Family Nurse Practitioner, I was a registered nurse for nine years and worked at various Level 1 Trauma Centers in downtown Phoenix.
I am an Arizona native, married my high school sweetheart and have four daughters.
In my free time I enjoy going to the movies, playing softball with my children, reading books and shopping.
A quote that has inspired me throughout my journey is "Never mistake knowledge for wisdom. One helps you make a living; the other helps you make a life"-Eleanor Roosevelt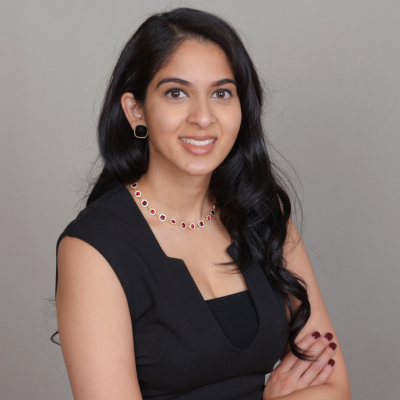 KIRANDEEP BANGA,
NP-C
Kirandeep Banga, NP-C
Joining Med-Cure Internal Medicine in 2020, Kiran brings years to diverse nursing experience dedicated to the highest level of patient care.
Worked as a Registered Nurse in the Emergency & Trauma Department at Abrazo West Campu's Level 1 Trauma Center.
Certified Family Nurse Practitioner and has been awarded an additional Master of Nursing degree in Education.
Received her Bachelor of Science in Nursing (with Honors) and is an alumna of the University of Arizona where she majored in Biology (Go Wildcats!).
Completed various clinical and technical specialties in areas such as Geriatrics, Pediatrics, and Women's Health.
Volunteers with various Sikh charity organizations that provide assistance to the Phoenix and Glendale communities.
In her free time, Kiran loves adventurous jet-setting, dancing, and is committed to baking the perfect cake pop.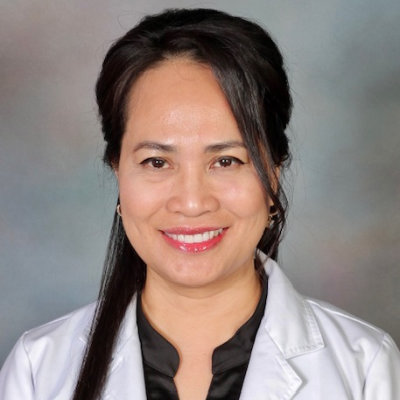 Nerissa Zafe,
FNP
Nerissa Zafe, FNP
Passionate about:
Playing a pivotal role in high-quality health care for all, both in illness and in health promotion.
She earned a Bachelor of Science in Nursing from Brokenshire College in Philippines. She enjoyed fulfilling years of bedside nursing in various specialties including Cardiovascular
intensive care, Perianesthesia, sub-acute cardiac and skilled nursing care. She then obtained a Master of Science in Nursing degree at Grand Canyon University in Arizona and holds a
national certification with the American Academy of Nurse Practitioners Certification Board as a family nurse practitioner. Before joining Med-Cure she worked with a network of
clinicians who provided comprehensive on-site and virtual care to homebound patients in nursing facilities and private homes.
Nerissa is a member of many professional organizations, namely Sigma Theta Tau – Beta Upsilon Chapter, American Association of Nurse Practitioners (AANP), Philippine Nurses
Association of America and a current board member of the Philippine Nurses Association of Arizona (PNAAZ).
Apart from work, she also enjoys yoga, hiking, painting and spending time with family and friends.